Acca-kun needs your help!
This article is a stub. You can help the ACCA: 13-ku Kansatsu-ka Wikia by expanding it.
Jumõku
Information
Kanji
'
Romaji
Jumõku
Country
Dowa
Debut
Episode 2
Jumõku is the ward is located at the southeast of the country. Adjacent to with two peninsulas. The average height of the population is 2.5 due to reforms of the agricultural revitalization and improvements of agricultural products, the size of foods content is also 2.5 times larger than of the other wards and the cuisine were also mega size and too much eating is the ACCA staffs present problems.
Branch office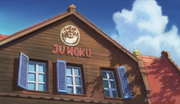 Members
Uniform
Known locations
Basswood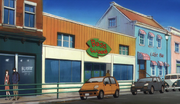 Basswood is a popular fast food restaurant that serves burgers, fries, onion rings, and cakes. Their food is known for being especially delicious.
Hotel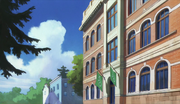 See also
Ad blocker interference detected!
Wikia is a free-to-use site that makes money from advertising. We have a modified experience for viewers using ad blockers

Wikia is not accessible if you've made further modifications. Remove the custom ad blocker rule(s) and the page will load as expected.